Body Cleanse Detox Retreat
Custom designed just for you!
If you're a looking to clear the mind, body & spirit AND want to look and feel your best, then join us for an amazing and refreshing detox retreat with Baja Cleanse – Baja California Sur, Mexico.
JOIN US NOW!
Join us in Baja California Sur, Mexico for a detox spa retreat in a luxury home that tailors to your needs. Detox and cleanse the body, mind and spirit through juice fasting, plant-based foods, and practicing a holistic lifestyle.
Sip on fresh local juices, enjoy light organic fare and raw foods prepared by the on site chef.
Experience cleansing therapies designed to renew both your body and mind: Massage, Holistic Facial, Colonic, Acupuncture, Ion Detox, Liver / Gallbladder flush, Ion Cleanse, and more.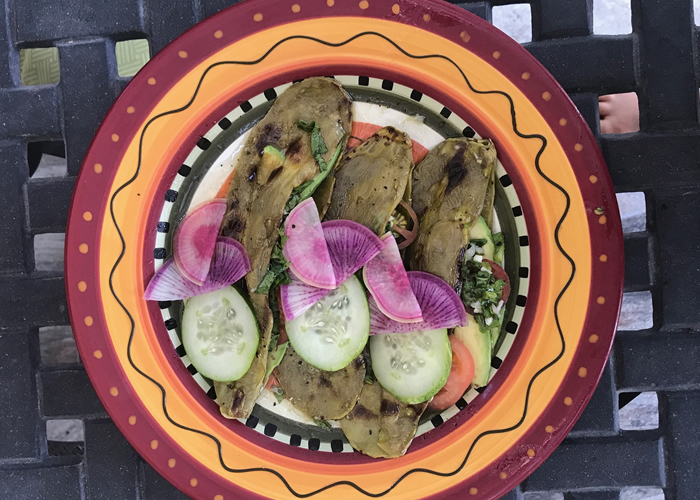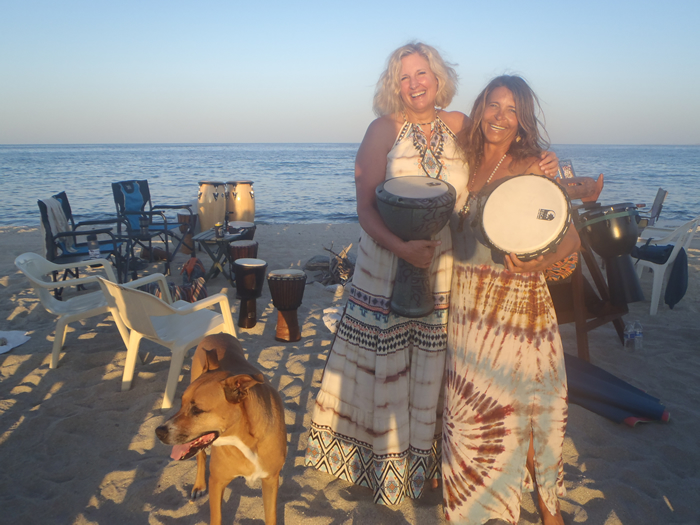 Spend 7 or more days in the beautiful Baja sunshine and recharge your mental, physical and spiritual batteries! You will come away feeling refreshed and renewed on every level of your being. Through a body detox program you can reclaim your health and wellness.
Through our Body Cleanse Detox Program you will learn techniques to take home and use: including nutrition through juicing, plant based cuisine, fermented foods, and more!
Awaken your spirit on the Sea Of Cortez with our special program that is custom designed just for you!
Make an Investment in Yourself…
Experience a Lasting key to health and wellness in beautiful Baja!
Relax and Recharge
Combine grounding walks on the beach, yoga, dance, swimming, kayaking, snorkeling, and stand up paddle boarding to refresh your spirit all year where the warm ocean waters soothe and cleanse your body and mind.
We have certified and experienced instructors that provide a variety of movement exercises to stimulate your body to flush toxins. Our licensed personal counselor provides full therapy sessions, emotional "boot-ups" and guided meditations in group or private settings.
Nutritional counseling specializing in digestive wellness and cleansing will be here to help you reach your goals for health and vitality. Enjoy massages, holistic facials, colon hydrotherapy, acupuncture, coffee enemas or ion cleansing. All retreats serve a maximum of 6 guests, so the attention given to you will be individualized, specific and personal.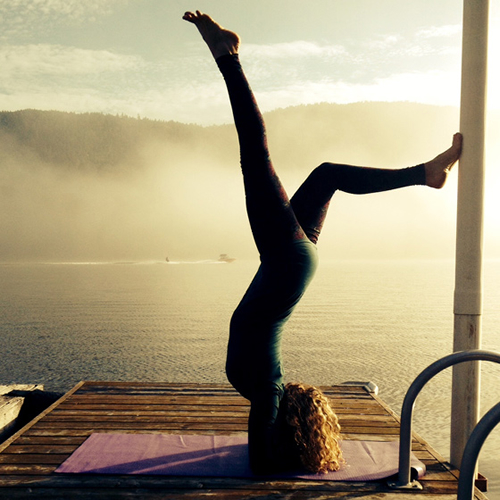 My experience with Tanya and Baja Cleanse was absolutely essential to my final recovery from the difficult diagnosis of 'Leaky Gut'. My Naturopath highly suggested finishing my 3 month recovery journey with hydro colon therapy; to know Tanya and to have such professionalism plus graciousness and kindness available right here on the Southern Baja is a true gift. Tanya reflects such deep healthfulness herself and she provides constant support with her knowledge of your particular issue in order to help you better understand your digestive wellness. Together we brought my health to a new level, even better than before I became sick. Any time spent with Tanya is a true investment in your health and wellness.
Theresa Comber
I am ready to relax and recharge...
Our locations are full houses, privately rented for your specific retreat needs, not a stuffy hotel or locked away resort.
Once you arrive at your private home, enjoy organic local fruits and veggies and Ayurvedic or Raw and Living Cuisine conducive to healing the system. We use fresh, local, in-season fruits and vegetables for fresh juicing, green juices, alkalizing broths, and smoothies: Nopal, Moringa, Pitaya to name a few of the local favorites.
Our retreats include all meals, classes, and private transportation from Cabo San Lucas Airport to your private home / bungalow or casita on or near to world class empty beaches.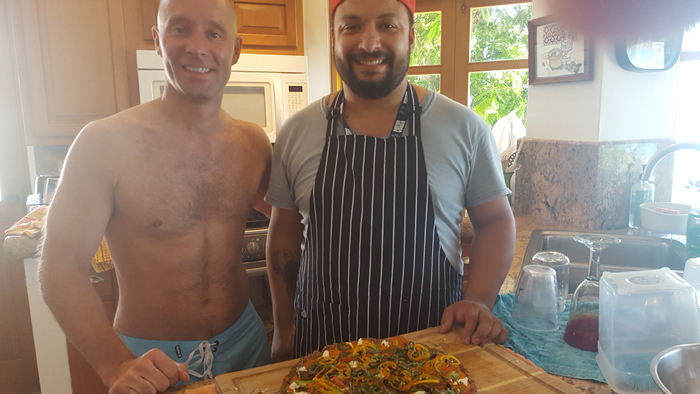 This retreat will address and help you overcome the following issues…
Over Stressed
Over Worked
Inflammation / Digestive Issues
Mentally Drained
Emotionally Unfilled
Unconscious Eating
Spiritually Disconnected
Your day of arrival: fly into SJD (Cabo San Lucas Intl Airport) and meet BAJA CLEANSE transportation van outside of the terminal after you go through customs. Drive 1 hour north to your Los Barriles private house on the beach.
Coordinator Tanya will greet you and check you into your beautiful room. Get comfortable…relax. Meet for healthy meal and all therapists there at 6:00 pm for introductions and discussion on our goals for the week. Before bed you will drink your herb fiber drink and take your supplement to start your cleanse!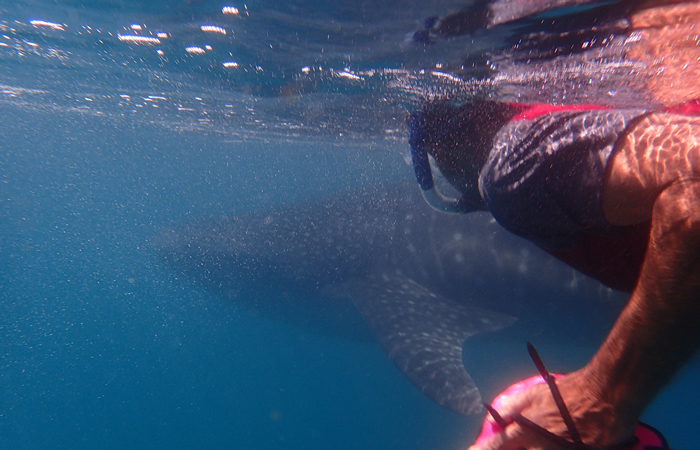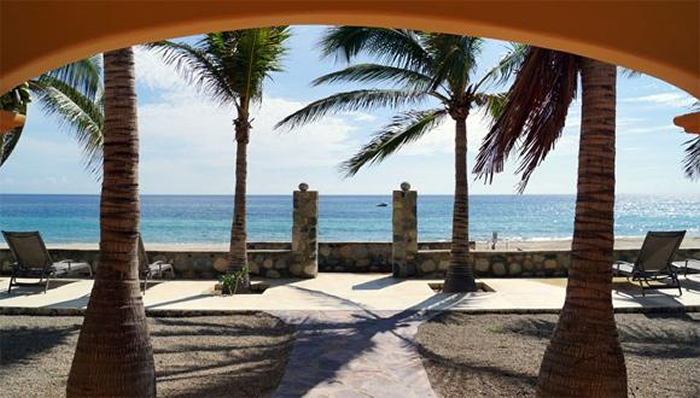 At Baja Cleanse we support the time to truly relax and be in the moment. Not focusing on over stimulation or over scheduling. Cleansing is a time to take for yourself and to be still. It is a good time to journal, read, contemplate, build "life maps" of where you see yourself going in this life.
Take the time out from a hectic schedule to just "be".
We explore your "habits" (coffee in the morning, computer goes on first thing in the morning, etc.) and start to look at more positive ways to start your day. We focus on what is more conducive for a healthy lifestyle in your mind body and soul.
You head back into the world with a whole new freshness and clarity.
We introduce custom designed yoga featuring Vinyasa Flow, Hatha, Chakra, Power, Ashtanga and Kundalini. It is known for its long holding of the postures, focus on abdominal core work and a long standing series of 20 poses on each side.
This style of yoga is founded on 4 principals:
Breath to help connection with one's own body
Integrity working with the edges of one's practice
Strength through long holding of poses/developing tools to go beyond fear & struggle
Spirit to create a sense of freedom and courage to walk as your spirit dictates.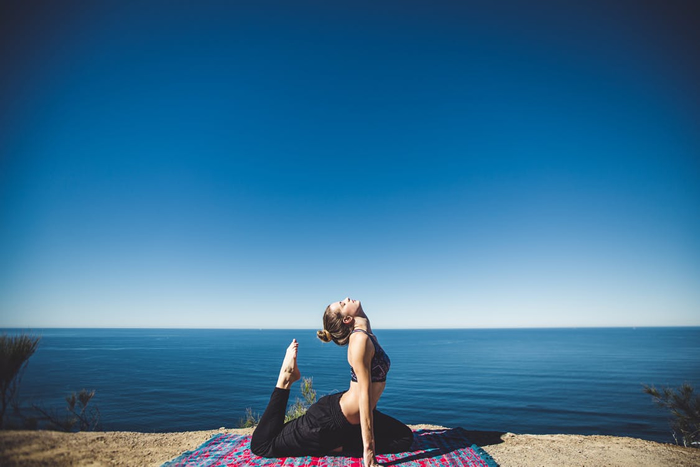 Not only is the food beautiful, it is mouth watering delicious and satisfying!
Our Raw Food Chef will tantalize your senses with our local, organic fare by making food an art form. Retreats feature Thai spring rolls, quinoa salad, seed cheeses with flax seed crackers, soothing broths, living foods, stuffed poblano pepper with lentil salad, Rainbow curry, Veggie Burgers with sweet potato chips, falafel tacos with hummus, Green papaya salad, Mexican guacamole with salsas, Fresh Green salads, Vietnamese Rolls with thai mango salsa and habanero chile, Raw pizzas.
You will enjoy raw desserts like coconut pie, banana ice cream, strawberry cheesecake, tiramissou, lemon pie and chocolate raspberry cake. Of course, lots of fruits and vegetables, teas, fresh alkalized water and juices.
At Baja Cleanse we do things a little differently! Instead of having your traditional sit down meals we offer food at your convenience all day long. This gives your body a choice as to what you need or don't need.
Transportation to and from Cabo San Lucas International Airport
Luxury Beachfront Accommodation ~ Mid Range 3 min walk to beach
Affordable ~ Bungalow range close to beach and mountain trails
Raw Organic & Living Foods, Ayurvedic cuisine, green juices, unique smoothies, alkalizing broths & soups
Massages
Colon Hydro Therapy
Nutritional Counsel* and Education
Classes on fermented foods, ON THE GO cleansing protocols, liver/kidney cleanses, probiotic implants
Organic Facials
Ion Cleanse foot Bath
Daily Toxin Absorber drink and supplement to promote cleansing
Liver / Gallbladder Flush / Coffee Enemas / Sea Salt Flush / Organic Green Juice
Daily Yoga, Grounding, Meditation activities as desired
Tibetan 5 Rites, Breath work, Earthing on the Beach
Plant Ceremony Therapy with Body Detox: 3 days body cleanse , 1 day Plant Medicine Ceremony (Ayahuasca, Buffo)
Soul Tours to Organic Gardens, waterfalls and hot springs, kayaking, stand up Paddle boarding, hikes, swims with whale sharks and dolphins, snorkel tour, island tour, boating, fishing and more!
* Counseling available by appointment.
Meeting Tanya many years ago was like connecting with a kindred spirit. Her positive attitude, zest for life and knowledge about health opened the door for a rich and deep friendship. Shortly after my yearly winter arrival to Los Barriles I made a visit to Tanya for her cleansing advice. She highly suggested a "Baja Cleanse" which I was most receptive to. Once I did, I was so turned on to this incredible program. I can't say enough about how thrilled I was with the results. I've recommended it to others as I believe my body benefitted greatly from this body detox program. I'll do it again w/o a hesitation. Adding Tanya's loving and delightful support makes this a winner.
Alexandra Delis-Arams, Ph.D.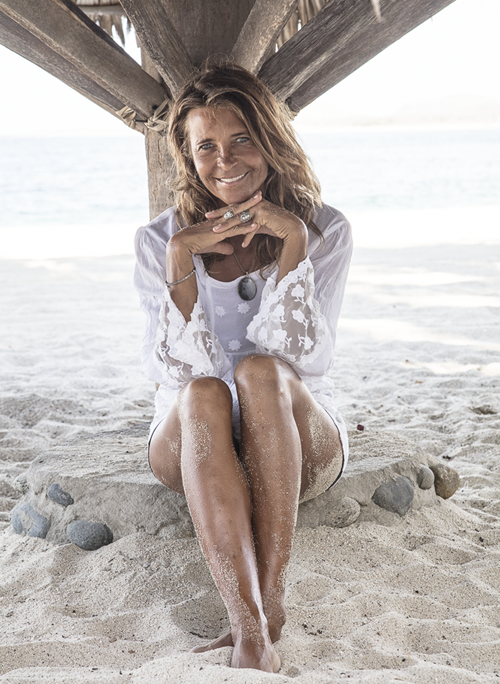 Tanya
Retreat Director and Therapist
Tanya's path to health and wellness was waiting for her long before she knew about it. Little did she know that would be her life purpose and passion in life.
Both paths crossed and created a fire of healing, rejuvenation and creativeness and the forever desire to help others find their path to wholeness through health , nutrition and healing of emotional baggage to a more joyful, peaceful , balanced lifestyle.
Trained / Certified / Licensed in Massage Therapy Massage Therapy Inst. Colorado
Skin Care Specialist Antoine Du Chez
Colon Hydro Therapy Specialty Health
Reiki Levels 1,2 ,3
Yoga Teacher Training Sivananda Ashram
Nutrition Educator Bauman College
BAJA CLEANSE is the culmination of 15 years of owning and operating wellness and nutrition businesses in Colorado and Mexico. BAJA CLEANSE is the only wellness retreat on the East Cape that is dedicated to custom designed body, mind and spirit detoxification, renewal and restoration of peace and balance on all levels (physical, emotional, mental and spiritual).
We provide a safe, private environment to cleanse and detoxify mind, body, spirit… one person at a time.
Kitzia
Organic Grower, Landscape Designer, Seedswoman, Kitchen Alchemist
Founder of Kokopelmana Seed Sanctuaries and women cooperatives in Ecuador, Co-founder of Buena Fortuna Botanical Garden (since 1996), a 3500 botanical reserve in La Ribera, East Cape, Baja, Mexico.
Kitzia is an artistic and passionate organic seed/food grower.
Workshops available: Kitchen alchemy: sauces and salad dressings.
Services: Edible landscape designs. Consultation, Master Planning and implementation
Products: Organic Seeds, Plants & organic culinary herbs.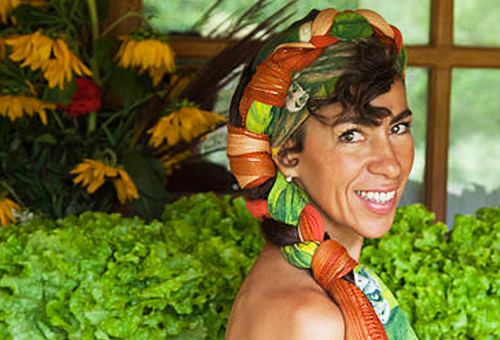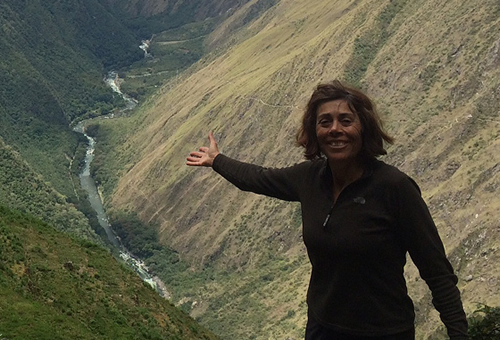 Kim
Licensed Acupuncturist
Kim has been practicing Acupuncture for over 30 years. Her interest in the human body began with her Bachelor's Degree in Exercise Physiology, University of New Brunswick, from her native Canada. Kim then graduated from the College of Traditional Chinese Acupuncture UK (Worsley College) where she was trained in 5 Element Acupuncture. She practiced in England for 2 years. Kim then earned her Master's Degree from the San Francisco College of Acupuncture where she studied 8 Principle Acupuncture and Chinese Herbs. Kim is Nationally Certified in the USA, as well as, licensed by the State of California. She is also certified by the American College of Sports Medicine. Kim is bound by a strict Code of Practice and Ethics that cover sterilization procedures, hygiene and confidentiality.
For 12 years, Kim practiced Acupuncture at Sport & Spine, a multi disciplinary sports medicine clinic located in the San Francisco Bay Club. She cherishes her time working closely with Chiropractors, Internists, Podiatrists, Physical Therapists, Pilates & Yoga Instructors. She & husband, Rick, moved to Los Barriles 14 years ago, to pursue a quieter life in paradise. With their 2 dogs, passions for kiting, hiking, biking & travel, they have found it! Kim loves her acupuncture practice and invites you to join her.
Sara
Yoga Instructor
Born in the Canadian prairies, Sara grew up in a community of art and culture. Yoga was introduced to her at a young age and although she has been practicing on and off since then, the passion really started flowing after being in a traumatic bicycle accident a few years ago.
Through Yoga she learned the power of personal healing and her ability to connect with people has guided her down the path of teaching. Squamish, Canada became her new home and there she was inspired by many healers and Yoga teachers.
Sara is registered with 474.25 hours in Hatha, Vinyasa, and custom yoga (diverse techniques) with Canadian Yoga Alliance. Now living in Baja, Mexico she continues a daily personal practice. Sara also enjoys kite-boarding, art, and connecting with nature.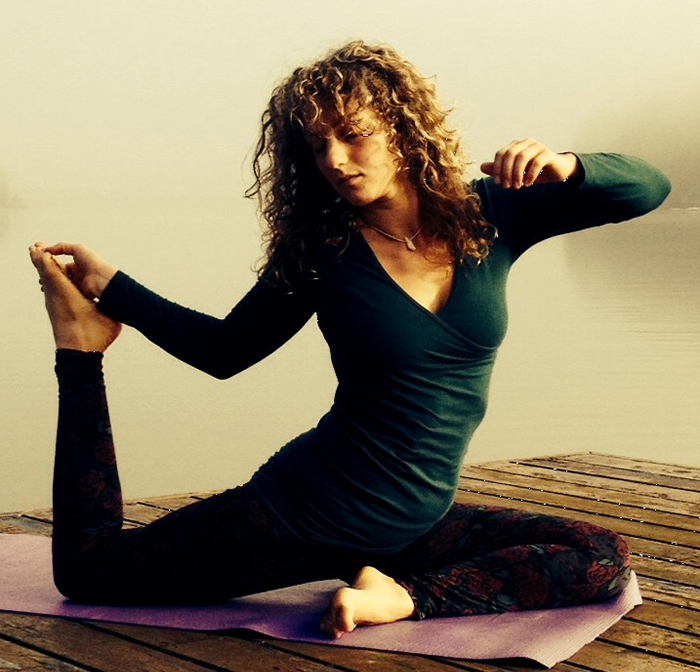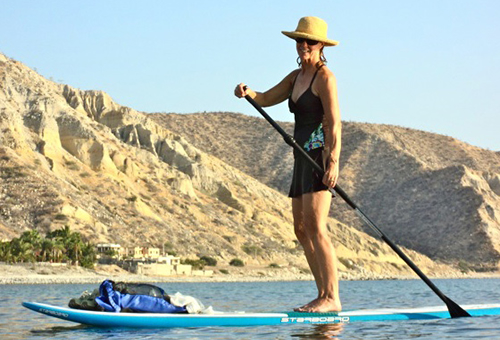 Susan
Personal Counselor, LCSW, Master's level mental health professional
Licensed in Colorado, Susan is a permanent resident of Los Barriles. Susan has training in the following models: Brief Solution-Focused, Cognitive Behavioral, Mindfulness-based, and Psychodynamic.
Cleansing our minds of negative thought patterns is essential to health along with the physical detoxification process. Emotionally, detoxification helps us uncover and express feelings, especially hidden frustrations, anger, resentments, or fear, and replace them with forgiveness, love, joy, and hope.
During the retreat week, Susan will lead daily Guided Mindfulness Meditations based on the work by Mark Williams. Each 30 minutes session will include an introduction, the meditation, and a short debriefing.
Susan will also offer face to face, safe, confidential, and collaborative counseling experiences during your stay by appointment. The following is an idea of the theme of these sessions:
• Explore an issue that comes up during your cleanse.
• Explore an issue you brought with you.
• "Dealing a Blow to Depression", tips and skills.
• "Taking an Axe to Anxiety", tips and skills.
• "Lifting Low Self Esteem", tips and skills.
• "Befriending Your Body", tips and skills.
Rand
Meditation Instructor, Soul Tour Guides
Rand teaches the Tibetan 5 Rites and Breath work as well as runs our soul tours…A kindred spirit to many…he combines a joy of nature and humor to make a fun day together!
Mental Detox with our soul tours! Get out of your head and come explore our beautiful Baja landscape! Organic Gardens, Waterfalls, Hot Springs, Snorkeling and Swimming with the gentle giants of the ocean…our whale sharks. Beautiful , soulful experiences to soothe a stressed and tired mind!
Organic Gardens, Local Seed Bank Farm, Hot Springs, Waterfalls, Snorkeling trips, Guided swims with whale sharks and dolphins, Local Ranches, horseback riding, hiking, Stand Up Paddle Boarding, Water Aerobics, Mountain Biking and Surfing all assist you to let go and just be in the moment!